Rio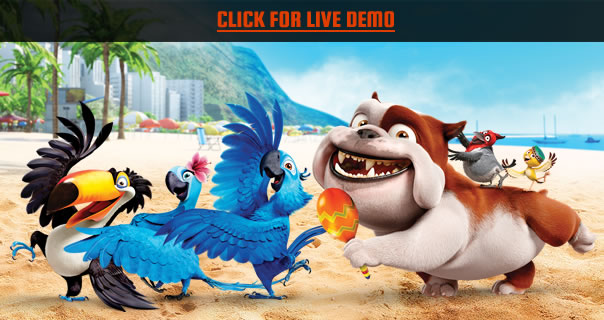 Campaign Background & Goals:
This Rio campaign was for the release of the ultimate animated family comedy on Blu-ray DVD. The campaign was extremely high impact and utilizied many aspects of video and rich media including scenes and characters from the movie.

The main campaign objective was to create excitement and promote purchase intent for the Blu-ray and "Ultimate Party Edition" release of Rio through high-impact homepage takeovers and overlays that play up the film's bold and colorful elements. The secondary campaign objective was to generate and increased number of game plays for the Rio games.
---
Deliverables:

Custom Video Overlay & Trailer Launcher:
- Link to purchase Blu-ray DVD on Amazon
- Link to Play Rio games

Hosted Suite of Rio Games on Armor Games

Takeover on Armor Games:
- Homepage skin
- Video overlay

Pre-roll Video:
- Pre-game for the Rio games on Armor Games
- Pre-roll targeted video channel: Intergi Kids Gaming

Targeted Banners: Intergi Kids
- Standard rich media banners
- Roadblock (728 x 90, 300 x 250)
- Video overlay